Whether It's Big or Small removal, You've Come To The Right Team!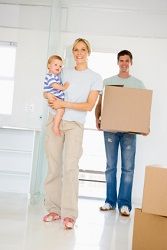 Welcome to the leading London Man and Van company, Removal Van Hire. For over a decade now we have been providing our customers across London and the UK with a dedicated and professional alternative to the large expensive companies and the wheeler dealers in the small ads of your local newspaper. A professional and committed family company, dedicated to finding the right man and van combo for you in London.

All our services begin with a phone call to our friendly staff on 020 8746 4457. We arrange a free, no obligations quote for you and explain the range of services that you can expect from the leading van rentals company in London. Whether you need a van just for yourself to take care of small home removals or you require something that comes with a team, a man with a van combo to take care of some heavy lifting, you will enjoy the same high quality of service and expertise throughout your time with us.

Further details on the full range of services that we provide can be found across these pages but if you don't feel like flicking through them and just want the security of talking to someone on the phone, you can always give us a call on 020 8746 4457 whenever you need us and we will be happy to explain things in further detail.

We cater for a wide range of customers, so whether you are after a personal runaround for the day or you are a business owner who needs a regular contract with the best fleet of rental vans in London, look no further.

All our vehicles have been invested in heavily, and we are constantly looking to upgrade our fleet of rental vans so that you always get the very best that is on offer. As a company, we take tremendous pride in our vehicles so that when they are delivered we can get that Removal Van Hire customer smile at the quality and cleanliness of all our vans.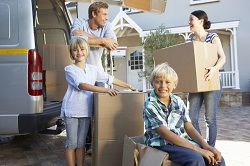 These vans are designed to be multipurpose vehicles so whatever it is you need them for they are able to cope. Low floors make lifting easy, while power steering and shorter wheel bases improve maneuverability without ever compromising on the space in the back.

These are hard working vehicles, designed to cope with the pressures of heavy loads and long hours, but to ensure that regardless of what they did yesterday they are in mint condition for you today we conduct a thorough cleaning and servicing program after every job. As the leading van rental company in London, we demand the highest levels of care and quality in our work, so all vehicles, in addition to our own in house servicing will benefit from regular testing by independent mechanics to ensure that everything is as it should be and you are, in essence, getting a brand new vehicle every time you rent a van in London.

So whether you need professional help moving difficult items between places as a landlord, or you are a contractor whose van is off the road for a short period of time and you need something to keep your business going, look no further because the leading London van hire and man and van service is here to help you. All you need to do is call us on 020 8746 4457 and let our experienced and friendly staff guide you through to the right vehicle package for you.