Name the Size. Name the Date. Renting a Van In London Has Never Been Easier!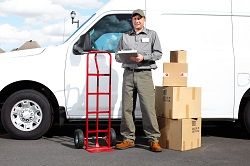 If you are looking for a van rental company with the best prices in the capital your search is at an end. Removal Van Hire has been raising the bar both in terms of quality and value of commercial vehicle hire for over a decade and now you can take advantage of our amazing deals and prices as well. All you need to do to register an enquiry about a van in London is to pick up the phone and call our friendly and knowledgeable customer services team on 020 8746 4457 and they will be happy to answer any of your questions to try and make sure that we match the right customer with the right van every time.

As you would probably expect from the leading London van hire specialists, we have the biggest range of commercial vehicles operating in the London area. Whether you need a small van just to help as a little runaround, or you need something a lot bigger because you are planning on moving house yourself, we have the vehicle (or vehicles) that you need.

All our vehicles are regularly serviced to try and ensure that you can enjoy that new van feeling no matter what jobs it has undertaken. We clean every inch of these vans on a daily basis, so you would be unable to tell whether this is a brand new vehicle or one which has spent the last week working for a building company.

They are all designed with ease in mind. Spacious interiors are the standard, while low and flat floor spaces make moving things easy. Not only that, they are all easy to drive, have exceptional fuel economy for their classes and are regularly serviced by independent mechanics as well as our own daily checks on everything from oil pressure to electrics.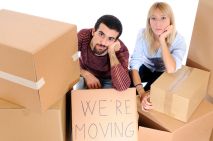 However what truly sets us apart is the fact that we hire to anyone for anything. Perhaps you are an individual who has decided to move out their flat and wants a vehicle so that you can do it yourself. Maybe you need to take a few bits and pieces away to the tip but there is no way that you'll be able to do it with the car. Whatever your needs, we have a vehicle to suit so pick up the phone and call us on 020 8746 4457.

The same applies for business owners. Perhaps you are a small local company who would like to start a business in another city but don't want the moving expenses to mess up your profits. Moving office doesn't need to effect your business. One quick call to 020 8746 4457 will set that straight and you will be back out on the road whatever your business is.

So if you are looking for commercial vehicle or van hire in London, look no further, because the leading van rental specialists are right on your doorstep. For more information don't forget to call Removal Van Hire on 020 8746 4457 and we will be happy to help get you out and about with one of our modern, pristine vehicles.