Hiring a Van in London? You've Come To The Right Place...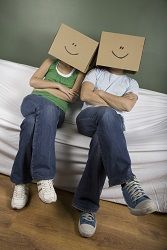 For over a decade we have been considered the leading commercial vehicle hire company in London, delivering high quality vehicles matched to ever customers exacting needs. Removal Van Hire has raised the bar both in terms of service and the variety of options available to customers and now, whether you are looking to high a vehicle for your own business or simply need one to help with something you have got planned at home, you can call 020 8746 4457 and get through the our customer service experts who will find the right van at the right price for you.

We have always prided ourselves first and foremost on the quality of what we do. A business like ours is heavily reliant on word of mouth which is why we are so proud of the testimonials we receive, not just in terms of value for money but for how frequently our customers mention the quality of the vehicles they receive. We invest heavily every year to constantly upgrade our already superb, modern fleet, with a few to ensuring that the we continue to be the leading van rental company in the capital for years to come.

From your point of view that means you can benefit from the widest range of commercial and the guarantee that we have a vehicle that is perfectly designed for the job you had in mind. Whatever size you are after, and no matter how tricky the items you need to move might be, all our vehicles benefit from having low floors, maximum storage volume, excellent fuel economy and security to ensure that whatever you are carrying is kept safe and secure throughout its time in our vehicle.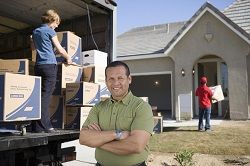 In addition, all our vans are checked on a daily basis, both for mechanical faults and cleanliness so that no matter what the vehicle you have has been through yesterday, it still looks like a showroom model when it comes to you today. After all, when you are hiring a van in London, you still want the very best and we also get our entire fleet of vehicles checked by independent mechanics on a regular basis as well, to ensure that nothing has been missed and all parts are running at optimum safety and efficiency.

This commercial vehicle hiring service is available to anyone in the London area. Our vehicles are often used by people who have been put off using the regular removals services for a small flat move because they simply don't offer good value for money. If you feel like this and are thinking of getting some mates round to take care of things for you, get in touch because whether you just need to move a few boxes or a grand piano we have the vehicle for you.

Equally, if you are a business owner who either wants to enjoy the benefits of a delivery or commercial vehicle when you need it a couple of times per week and don't want the financial pressures of buying and insuring a van of your own, call us on 020 8746 4457.

In fact, whatever it is you would need to hire a van from, you can call Removal Van Hire on 020 8746 4457 and relax, knowing that you are in the hands of the most experienced commercial vehicle rental company in London. Call us today and put our friendly customer services team to the test, and of course, don't forget that if you need some extra help you can also ask about our friendly London man and van service as well.